Merchandise
I am willing to consider sending you My worn stockings or black lace thong panties so that you may savour the delicious aroma of your Mistress in the privacy of your own home.
Worn stockings or panties require a tribute of £50 – payable by sending an Amazon gift-card to me at;  mistresscarly@btinternet.com  (e-mail Me after sending with your request for stockings/panties along with your mailing name & address).  All items will be sent in discreet plain packaging by first class mail, sealed in a poly-bag for 'freshness'.
If you would like to request any other items, e-mail Me with your request and I will advise you if I am willing to grant your request – and the tribute required.
PHOTOBOOKS: I have a limited number of full-colour A4 photobooks packed with top-quality images of Me in some of My favourite fetish outfits – many of which show Me dealing with naked slaves.  I will sign and dedicate each photobook especially to the purchaser with a personalised message, so e-mail Me after sending your tribute to advise Me of your (slave) name, along with your mailing address.
Of course, My photobooks are despatched in discreet plain & sturdy packaging and are priced at £85 – payment to be made by Amazon gift-card to My e-mail address: mistresscarly@btinternet.com
you may also make payment via My PayPal account using the e-mail address: mistresscarly@btinternet.com
Payments can also be made via bank or credit card by scanning this QR code and following the instructions.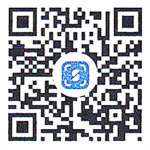 2024 Wall Calendar: Start every day by kneeling at My feet and worshipping My stunning body! A different glossy A4 image of Me to admire every month throughout 2024. Professionally printed & bound and sent discreetly in sturdy plain packaging. Each limited-edition calendar will be personally signed with a message from Me.
Priced @£30 to include shipping costs. Payment may be made via Amazon gift card, PayPal or using the QR code above.
T-SHIRTS: Feel Me all over your body – enveloping you! Premium quality T-shirts with a full colour print featuring My image and a message to identify you as My property. Perfect to wear when you worship Me from home – or out & about to let everyone know that I am your Mistress!
Available in sizes L, XL & XXL and priced @£30 each to include first class postage in discreet, secure packaging. Payment may be made by Amazon gift card to Me at: mistresscarly@btinternet.com – you should e-mail Me with your name & address and size requirement after doing so.
SIGNED A2 POSTERS: Kneel naked before Me and worship Me every day from your own home!
My quality A2 posters will enable you to do just that and I will sign each with a personal message just to you. Priced @£35 to include P&P in a sturdy discreet carboard tube, My poster prints are available upon request with payment of the tribute to be made via Amazon Gift card, sent to Me at: mistresscarly@btinternet.com
e-mail Me with your name & address after sending the required tribute.