Financial Domination…
My favourite way to 'rinse' slaves is to use the CashApp. I will simply send you a demand for an amount of My choosing as & when it suits Me to do so. It may be for My lunch in a coffee shop, a meal out in a swish restaurant, a beauty salon or spa treatment – or perhaps some sexy new outfit or piece of equipment for My playroom. Upon receipt pf such a demand, I shall expect you to send the full amount by the end of the day – no excuses!
Whilst I often have slaves travel from all over the UK (and even Europe) especially to savour the excitement of groveling naked at My feet, I realise that it may not be possible for many individuals to do so. Therefore, I am happy to consider offering selected slaves Financial Domination whereby you will become My money-pig, forced to work to earn cash only for Me to use you as a human ATM when I see some bauble or trinket that takes My fancy which I choose to waste your hard-earned money on.
To be considered as a money-pig slave you will need to first send Me an Amazon Gift Card to the value of at least £50 to prove that you are genuine (you should send it to My e-mail address: mistresscarly@btinternet.com). Once you have done so you may then submit your detailed proposals as to how you may be of financial service to me on an ongoing basis for My consideration.
Financial Domination may take various forms including:
A standing order may be set-up for you to make regular monthly payments directly into My bank account to adopt one of My regular expenses such as:
| | |
| --- | --- |
| Mobile Phone | £50 |
| Make-up | £80 |
| Manicure/Pedicures | £120 |
| Gym Membership | £160 |
| Hairdressing/Beauty | £260 |
| Running of My Sports Car | £350 |
| Clothes | £500 |
| Socialising (Clubs/Meals/Drinks) | £800 |
I may also choose to accept one-off or occasional payments which can be made via bank or credit card by scanning this QR code and following the instructions. I may also instruct you from time to time to buy Me further gifts as & when I choose to.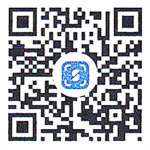 Amazon Gift Cards of any amount between £100 & £1000 may be sent to Me at My private e-mail address: mistresscarly@btinternet.com  at any time.  Of course, you should attach a personal message with your gift card, so that I know who the donation is from.
you may also send tributes & donations to Me via My PayPal account using the e-mail address: mistresscarly@btinternet.com
And what may you expect in return for being used as a money-pig slave?  The answer is simple – absolutely nothing!  your reward will be the pleasure of knowing that I am enjoying spending your money and will think absolutely nothing of totally wasting it on anything that may take My fancy.
If you are very lucky I may telephone you to gloat and laugh at you as I describe what I have spent your money on and what I shall be expecting from you next.